Chill Creative had the exciting opportunity to lead the advertising design for Lee Kum Kee's new product, a thick soup that pairs well with noodles and can be used as a versatile base in many dishes. Though Lee Kum Kee is a recurring client of ours and we have worked with the corporate communications department in the past, this project is our first time working with their marketing department in Hong Kong and one of our first forays into advertising for consumer products. It has been a new experience working on a project of this scale and having the freedom to make creative decisions from scratch.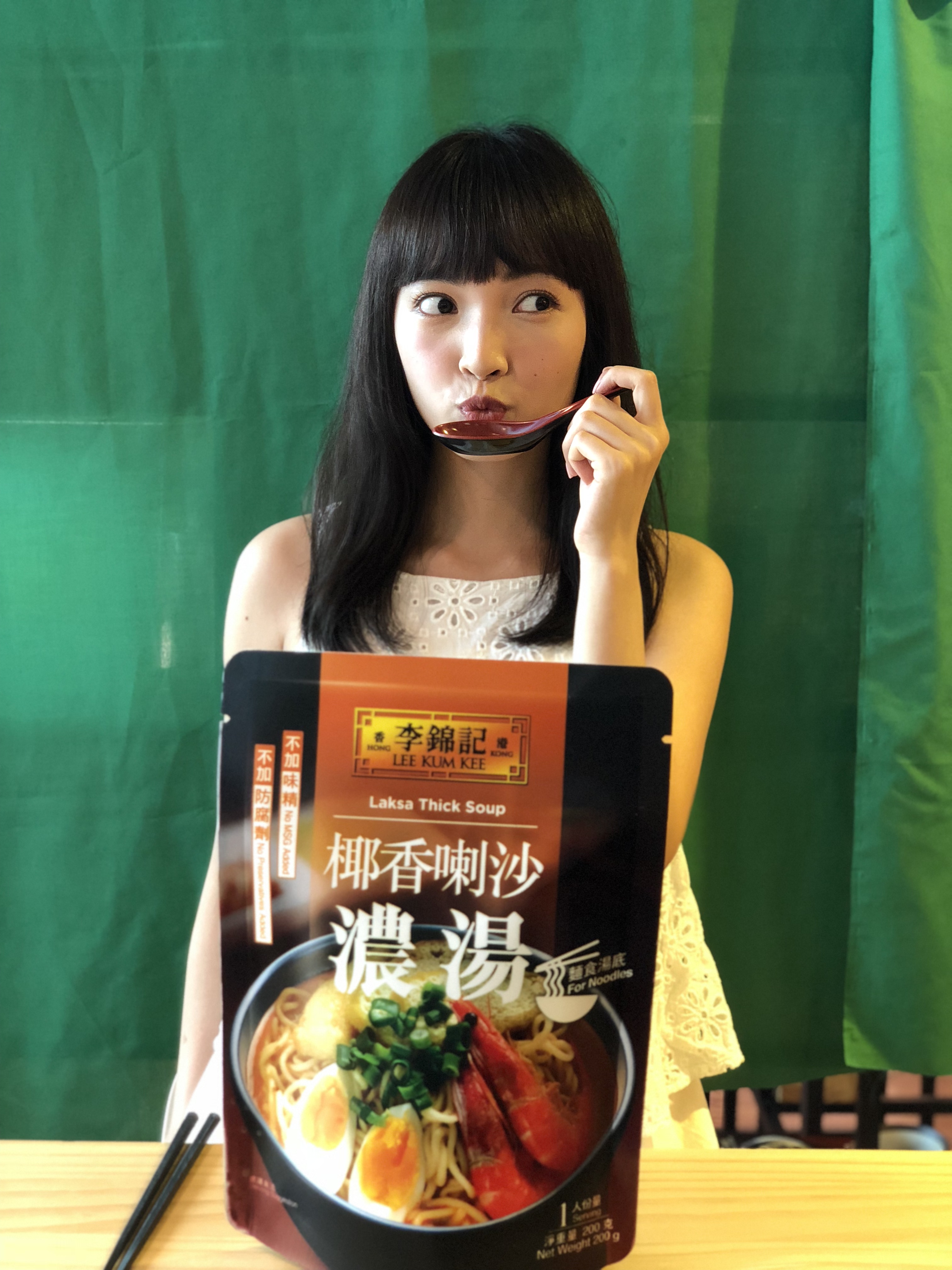 Chill shaped the concept and key visuals for the campaign. We came up with a fun bilingual slogan that plays on the word "soup" and the Cantonese pronunciation for the word "fast," combined to make the expression "Soup一聲" that conveys the essence of the product - convenient and quick. The phrase encapsulates the playful concept, which appeals to the younger generation who may not have time or the skills to cook but want to eat something tasty and effortless at home. We chose to show the authenticity of the broth's flavour through the key visual of a girl eating soup and whizzing through time and space. After taking a sip of the soup, she is instantly transported to the origin of that variety of broth: a spoonful of pork bone broth like that of Japanese ramen takes her to Mt. Fuji, and dan dan noodle soup leads her to Sichuan, where she is accompanied by a panda. Even in the still graphics, the senses of whimsicality and motion are still present.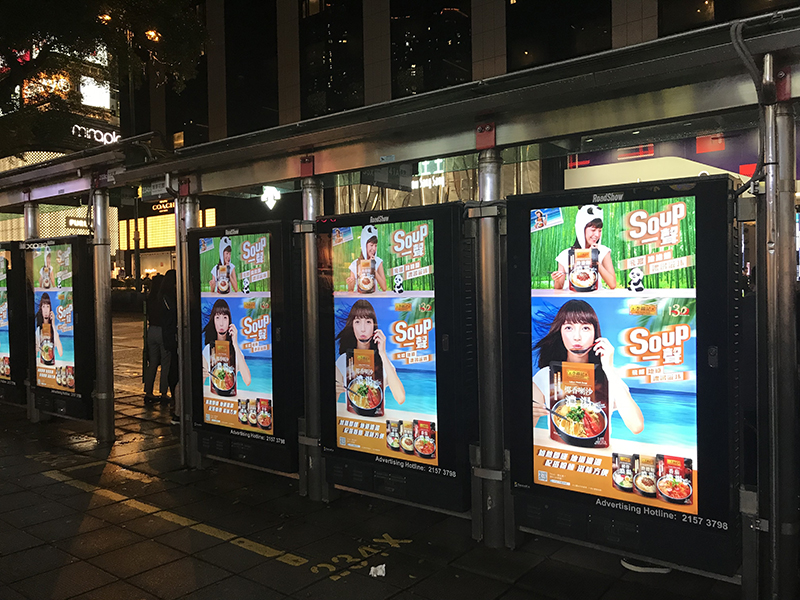 Aside from the conceptual scale of this project, the literal scale also exceeds that of our past work. Our graphics will be displayed as wall-sized posters and video advertisements in bus and popular MTR stations such as Admiralty and Kowloon Tong. The campaign will also be available in print and digitally across social media platforms to boost online engagement.